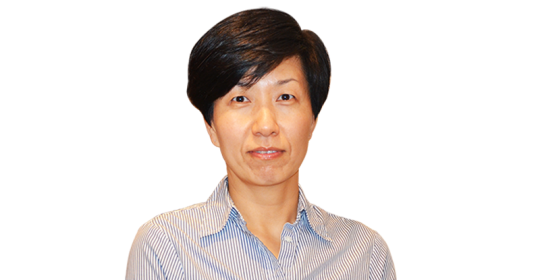 Kyung's passion for natural healing paved the way to her unique educational background combining Western medical expertise in physical therapy and Traditional Chinese Herbal Medicine & Acupuncture.
Kyung completed her undergraduate studies at The City University of New York, The college of Staten Island and earned her Master's Degree in Physical Therapy from same school. Kyung has over ten years of experience as a physical therapist, specializing in areas such as pediatrics, geriatrics, pain management and treating functional problems. She graduated New York College of Traditional Chinese Medicine in Mineola, New York with her Master's Degree in Acupuncture & Traditional Chinese Medicine.
Kyung emphasizes balance of all the body's systems. If these systems are in harmony, one will experience vitality, excellent physical & mental energy, peace of mind and ease of movement. When these mechanisms are out of balance due to injury, overwork, stress, or poor diet, unpleasant symptoms will manifest. Traditional Chinese Medicine's value is in its ability to treat not only the symptoms but also the source of the ailment.
Kyung specializes in combining physical therapy, acupuncture, & nutrition to address a variety of problems, including joint & muscle pain, digestive problems, stress-related problems, menopausal symptoms, & seasonal allergies.
Kyung uses a mixture of Western and Eastern medical approaches to treat a variety of medical conditions.
"Blending my Western medicine background with the Eastern philosophy of health and well-being gives me great tools with which to better assist a person in reaching a successful outcome."
Adoree' Jackson Womens Jersey
Leave a reply →