Investing in physical therapy for pain management provides an excellent way to find relief and reinforce your overall health. Physical therapists have years of experience diagnosing and treating dozens of conditions with hands-on solutions.
Unfortunately, many people ignore their discomfort, resulting in chronic pain over time.
Professionals at Bayside Physical Therapy, Chiropractic & Acupuncture explain the importance of this treatment and why you should seek it for chronic pain.
Understanding Chronic Pain 
Chronic pain can occur from injuries, genetics, and poor health habits. Unlike acute pain, which generally lasts up to 12 weeks, this condition can persist for months or even years. Additionally, chronic pain affects many areas of the body, including:
The back and neck

Arms, legs, and joints

Muscles

Nerves

Head
Chronic pain typically feels sharp and sudden in contrast to less severe conditions. For this reason, many feel chronic pain keeps them from doing the things they love.
When To See a Physical Therapist for Chronic Pain
People sometimes mistake the symptoms of chronic pain for a more existential danger, like a disease. This misunderstanding prevents them from seeking help in the right places. Some people spend hundreds or thousands of dollars on opioid prescriptions and surgeries to manage chronic conditions.
A physical therapist can resolve these problems without invasive drugs or surgery. Schedule an appointment with a qualified professional if you:
Feel sharp discomfort around your spine or pelvic region

Experience headaches or migraines due to pain

Notice stiffness around your

neck

, shoulders, or legs

Have problems moving

Have problems sleeping
Treating Pain With Professional Physical Therapy
The musculoskeletal system sends transmissions to the brain that signal pain responses. Physical therapy targets pain points so that the body does not keep sending these signals.
Additionally, chronic pain physical therapy strengthens the body with exercise and deters future discomfort.
Let's review what to expect during professional physical therapy for pain management.
Diagnosis
First, you will schedule an appointment with a reliable physical therapist. A doctor will assess your symptoms and review your medical history during a thorough consultation. Using this information, they will administer a diagnosis that will determine the next course of action.
Some facilities may offer state-of-the-art imaging technology, like X-rays, to help locate problems in your anatomy. 
It is important, to be honest with your answers during your consultation. A therapist must understand your entire situation to form the correct conclusions.
Treatment Plans
Your physical therapist will develop a personalized pain management plan for your condition. In some cases, they may recommend attending treatment sessions every one or two weeks. Other diagnoses may warrant more frequent visits.
Your therapist will go over the specifics of your treatment. They may also recommend exercises you can attempt at home, like stretching, to continue rehabilitation between sessions.
Exercise
Physical therapy for pain management utilizes scientifically-proven exercises that facilitate mobility and pain reduction. Some of these solutions include:
Aerobics

: Physical therapists help you complete low-impact training to improve heart rate and stimulate oxygen throughout the body.

Strength training

: Some facilities offer exercise machines or resistance tools that strengthen your muscles and improve lung capacity.

Direct pain management

: These exercises target localized pain points and relieve muscle tension. Supervised stretching also enhances muscle flexibility and endurance.

Passive solutions

:

Acupuncture

, electrical stimulation, and massage therapy enables your body to relax and heal over time. A physical therapist will administer these solutions periodically to optimize treatment.
Education and Prevention
A physical therapist will provide the education you need to maintain good health. They may share wisdom verbally throughout your training. Additionally, they might offer pamphlets and recommendations to online resources that help you understand your condition better.
In addition, a physical therapist will provide the knowledge you need to prevent injuries during exercise. They may offer advice about dieting, lifestyle habits, and what to do if you notice symptoms reemerge. 
High-Quality Physical Therapy in Queens, NY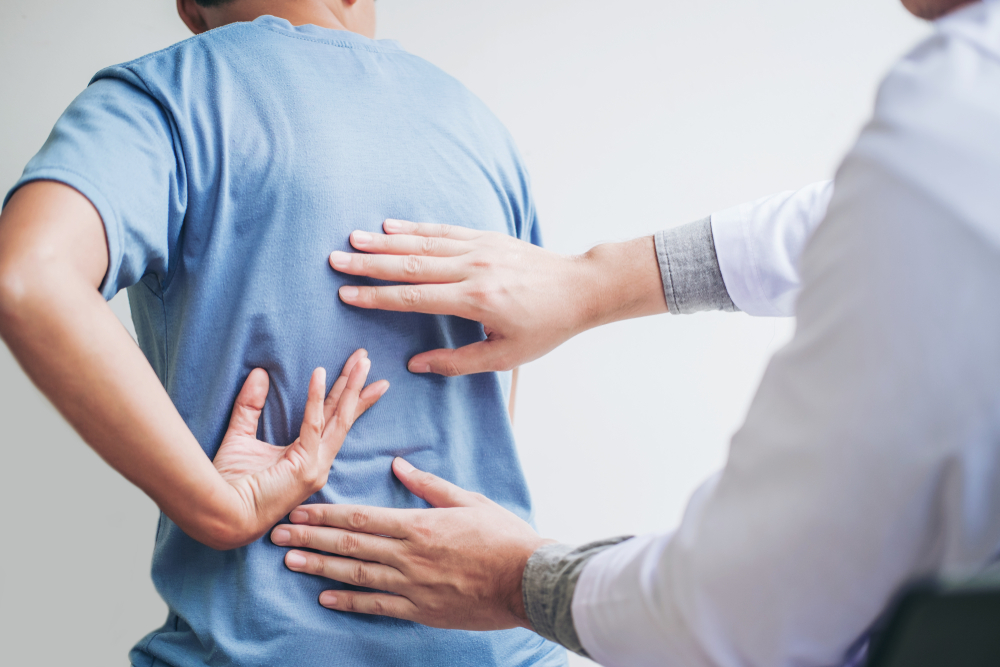 Finding professional physical therapy in Queens, NY, shouldn't be a hassle. At Bayside Physical Therapy, Chiropractic & Acupuncture, we provide safe and effective treatment to everyone who needs it.
Our qualified clinicians dedicate themselves to helping clients achieve peak health through short and long-term solutions. We develop physical therapy treatment plans for those who manage whiplash, sciatica, and other chronic pain conditions.
Additionally, we help patients recover from workplace injuries and automobile accidents. Our friendly staff will explain more about physical therapy for pain management when you call. Our doctors accept workers' compensation, no-fault, and other health insurance plans.
Schedule an appointment today. Call Bayside Physical Therapy, Chiropractic & Acupuncture in Bayside or Queens, NY, at (718) 229-4878.