When you need relief from physical injuries or chronic pain, combining physical therapy with chiropractic care provides a well-rounded approach to optimal physical health. Physical therapy focuses on strengthening and stabilizing, while chiropractic care relieves pain with spinal realignment. Together, these practices should improve your overall well-being, dissipate or eliminate pain, and provide you with an excellent quality of life.
If you suffer from chronic pain or have recently been in an accident, consider visiting a healthcare provider that combines chiropractic care with physical therapy in Bayside, NY.
What Is Physical Therapy?
Physical therapy provides care for patients with health problems related to mobility and chronic pain. Using specific exercises and treatment plans, physical therapists help patients strengthen their muscles and skeletal systems, improve ease of movement, and regain a comfortable level of activity. Many physical therapists perform in-office treatments while providing patients with a self-treatment plan to work on at home.
During physical therapy, patients may experience pain that won't go away with their exercises. This may indicate a problem with their spine's alignment, an issue addressed by chiropractic care.
What Is Chiropractic Care?
Chiropractic care uses spinal manipulation to reinvigorate the body and reduce pain throughout the back, which in turn eases pain in other parts of the body. Chiropractors administer treatment through pressure, pulling, pushing, and twisting to improve your physical function. Through these chiropractic adjustments, you'll enjoy pain relief, increased mobility, and a wider range of movement.
How Does Combining Physical Therapy With Chiropractic Care Help Me?
Whether recovering from an injury, wanting to reduce aches and pains, or wishing to increase your body's ease of movement, combining physical therapy with chiropractic care can help. Most patients seeking a physical therapist or chiropractor want to address particular pain points without realizing the source of that pain. With both forms of physical treatment, you'll feel better and learn about new methods of treating or reducing pain outside of the office.
Muscular Pain
Pulled or strained muscles can cause an enormous amount of pain. After suffering an injury, many patients return from the doctor's office believing they have the green light. However, imaging procedures don't reveal the microtears that your muscles may have endured.
Combined physical therapy and chiropractic techniques help your muscles redevelop and heal themselves while helping you deal with the pain.
Joint Pain
Throughout life, you may experience pain in your joints related to aging, injuries, or extended rest due to an illness or accident. Regardless of the reason, achy joints reduce your mobility and contribute to a sedentary lifestyle. While resting to avoid hurting your joints, you can worsen the problem.
Physical therapy and chiropractic care encourage movement, sometimes leading the way with hands-on exercises. You'll also learn exercises you can practice at home to help reduce your joint pain.
Nerve Pain
A pinched or irritated nerve can affect specific areas or cause pain throughout your entire body. Injuries, bodily stress, or certain medical conditions contribute to bodily tissue pressing against your nerves. Repetitive work, such as consistent twisting, lifting, or typing, may cause pinched nerves.
Through specific exercises and adjustments, chiropractors and physical therapists can work together to relieve the pain of a pinched nerve. Besides treating the pain, they work on reducing the inflammation or swelling that's causing the pinch.
What Problems Does Physical Therapy With Chiropractic Care Address?
Enjoying a happy, healthy life starts by addressing injuries, chronic health conditions, and bad habits that contribute to aches and pains. If you've experienced an injury in a car accident, while playing a sport, or due to an accident, fill your practitioner in on the details to help guide them in treating your pain. Some common problems you can address by combining physical therapy with chiropractic care include:
Sports Injuries
While contact sports like football or wrestling often get blamed for physical injuries, you can also hurt yourself with non-contact sports like basketball, baseball, or golf. Sports injuries require immediate attention to combat long-term effects. 
Common sports injuries include:
Strained or pulled muscles

Overextended joints

Limb dislocation

Torn or strained cartilage or ligaments
Car Accidents
Many patients who have suffered a car accident with no visible bodily damage visit the emergency room or their family doctor to check for potential injuries. However, imaging equipment can't see minuscule rips and tears in your muscles, such as the common pain associated with whiplash. Visit your physical therapist and chiropractor to start treatment before your injuries worsen or serious pain sets in.
Poor Posture
Certain jobs and daily activities contribute to bad posture, causing you to put a strain on your back. Bending over, stooping, and leaning all put your back into a painful curve, while desk jobs often lead to extended sitting periods. Combined physical therapy and chiropractic care help you relieve back pain and learn how to properly hold yourself for better posture.
Chronic Pain
Chronic back, joint, and muscular pain often result from significant injuries or patients unknowingly damaging their bodies. Visiting a physical therapist and chiropractor can help you recover and learn how to reduce that pain. Common causes of chronic pain include:
Wearing unsupportive shoes

Improper lifting techniques

Poor sleep practices

Obesity
Medical Conditions
Certain medical conditions like fibromyalgia, multiple sclerosis, arthritis, and other chronic illnesses can contribute to painful movements and decreased mobility. Without consistent exercises to combat the effects of these illnesses, you may not enjoy the best quality of life despite your medical condition. Physical therapists and chiropractors know how to combine their skills to improve your health and reduce or eliminate pain.
Experience a Whole Body Health Experience With Physical Therapy and Chiropractic Care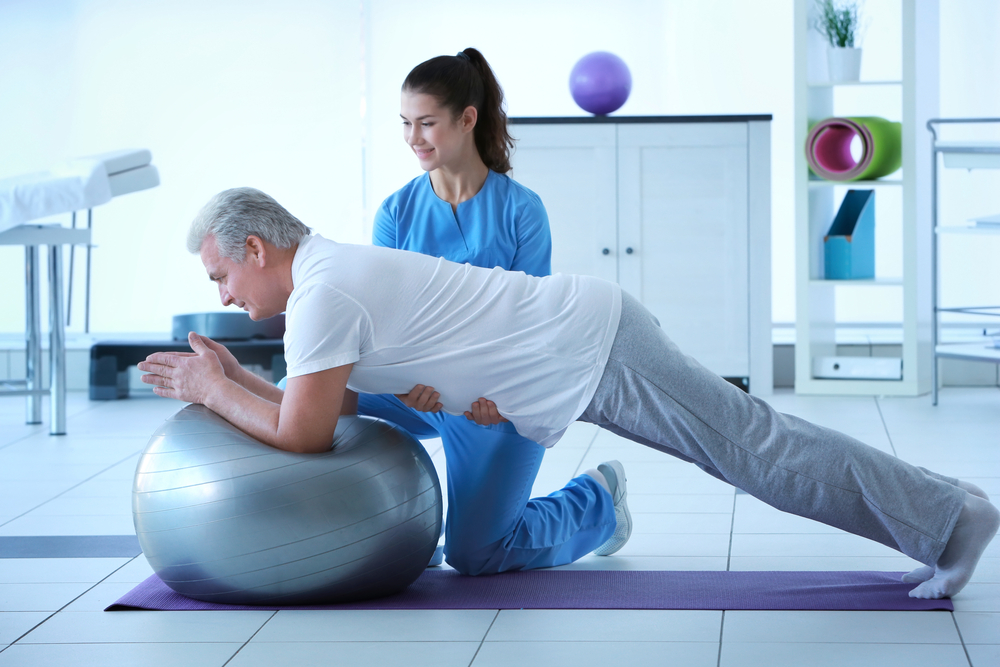 When you need to feel better, combining physical therapy with chiropractic care provides you with the best of both worlds. At Bayside Physical Therapy, Chiropractic & Acupuncture in Bayside, NY, our team will help you get back to enjoying life and improve your physical well-being. Call (718) 229-4878 to learn more about our services today. Our doctors accept most insurance plans, including workers' compensation and no-fault insurance.
Have you suffered an injury at work or an auto accident? Learn about our chiropractic and physical therapy services.